Moving is a multistage process that includes packing, unpacking, loading, unloading, and transporting items from one location to another. Packing is the first step towards a successful stress-free relocation. Many people think why is there to worry about packing as they only have to stuff items in the moving boxes? But, it is more complicated than you think, as packing your belongings for the move ensures their safety and minimizes the risk of any damage. Clothes and linens can be packed in boxes while you need bubble wraps to pack kitchenware, furniture, and glass items to protect them from breaking. That is why you need professional help to pack your belongings for any type of move.
Though there are different types of packing services that most moving companies offer. You can opt for any one as per your packing requirements. Let's check out different types of packing services

Full Packing
In full packing service a team of packing experts will arrive at your place and pack everything on your inventory list in moving boxes. Special packing material is used for fragile and delicate item packing.

Partial Packing
If you pack some of your belongings by yourself and need help packing only a few items then you can opt partial packing service.

One Item Packing
In case of only one item moving, you can hire experts to pack only one item. Quality packing material is used to pack the belongings to assure the safety of the item.
Our Recommendations
*Prices and amounts of packing supplies are estimates only. Use of packing calculator is for personal use only.
Boxes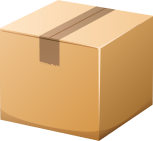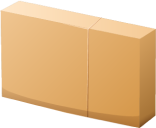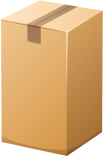 Packing Supplies